Jewellery Manufacturing Services
Kalman Hafner Jewellery Casting in the "Golden City" Pforzheim
FOR THE HIGHEST DEMANDS
Trust in over 55 years of casting experience when realising your piece of jewellery.
We offer you the entire process from model to serial part from a single source.
Over 350,000 stored models and moulds from customers throughout Europe are proof
of our experience and at the same time the incentive to confirm this trust in the future.
Convince yourself of the high quality of our services.
Everything from a single source
QUALITY RELIABILITY CUSTOMISATION
We deliver reliably, on time and cost-efficient using the most modern equipment and machinery in all work processes coupled with the experience and craftsmanship of our employees.
Of course the copyright of your samples is guaranteed!
Our qualified team uses its many years of experience in all areas of the production process on a daily basis to meet your demands at all times.
Proximity to our customers is of particular importance to us. We are also happy to look after you beyond our core business of contract foundry under the motto "everything from a single source". As a holistic service provider, we take care of the entire production process, from plotting your CAD models over moulding and casting to goldsmithing works adapted to your ideas. We and our competent partners will also be happy to advise you in the areas of galvano plating and laser technology.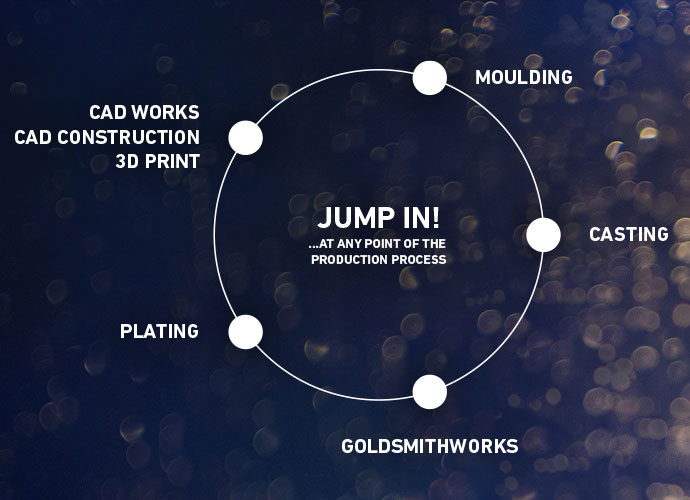 Complete service in highest quality
Jewellery Manufactoring Services
Let us convince you of our comprehensive services in jewellery production and finishing.
CAD Works & Construction, 3D Printing
From sketch to finished 3D model
CAD Works & Construction / 3D Printing
Based on your drawings or model templates, our team takes over the 3D CAD design and modelling for you.
You are also welcome to deliver your own plotted model for casting or you can send us your CAD files in one of the common formats. Fast and cost-efficient, we produce prototypes for you, as well as high-quality
individual pieces and small series, with different printing technologies (wax, SLA, DLP and LCD).
Overview of our sevices
3D wax printing with Solidscape 3Z Pro and Projet CPX 2500
Rapid prototyping - whether individual model or small series
Resin prototypes with Envision Tec P4 Mini XL
3D Scan
Any questions? We are happy to advice you:
Moulding
Best quality of moulds and waxes
Moulding
Depending on the nature of the customer's model, we produce rubber and silicone moulds using a
wide range of techniques. All moulds are coded, whereby a consistent
high quality is achieved and guaranteed on the most modern wax injection machines.
Of course, we also cast for customers who supply their own models or carving waxes. You can also order carving waxes from your existing moulds and deliver the waxes to us for casting after processing.

Copyright is guaranteed.
Overview of our sevices
Metal and wax models
Mould making of rubber and silicone moulds
Casting of delivered waxes, injection or carving waxes
Any questions? We are happy to advice you:
Casting
Vacuum casting in all alloys
Casting
With the most modern vacuum casting machines, we daily cast large quantities in a wide variety of alloys.
More than 55 years of casting experience guarantee the best casting quality.
From single pieces to large series – we cast gold, silver, platinum, brass, bronze and copper for you.
Overview of our sevices
Jewellery casting in all alloys
High quantities in shortest time
Technologically up-to-date
Hervorragende Tiefenstreuung
Any questions? We are happy to advice you:
Goldsmith works
Complete service in highest quality
Goldsmith works
Through our wide range of different methods we offer in-house and through our direct partner companies,
we accompany your ideas and visions from first design to final product
and offer you a complete service of the highest quality.
On schedule and efficient – from individual piece to series production.
Overview of our sevices
All goldsmith works
Setting and laser works
Any questions? We are happy to advice you:
Plating
Surface coating in perfection
Plating
In our electroplating plant, we coat surfaces for our customers from
single pieces to small and large series.
Overview of our sevices
Surface coating with rack and barrel plating
Single and series production
Gold plating, rhodium plating, palladium plating, ruthenium plating,
silver plating, brass and copper plating
Any questions? We are happy to advice you:
Contact us
Do you have any questions?
Our competent contact persons are at your disposal at any time.

Phone: +49 (0) 7231 / 15444-0
PRECISION LEGEND 2.0
HAFNER LCD 3D-PRINTER
The Hafner LCD 3D printer is a professional grade printer with 2K LCD panel & dual-liner slides which enable more detailed, dimensionally accurate and structurally robust models, yet is affordable to everyone.
We developed the Hafner LCD printer specifically for the jewellery industry, with a focus on user-friendliness.
Resolution: XY 47μm and Z 10μm
Large Build Volume: 120 x 68 x 150mm
Fast printer speed: Up to 36mm/hr
Intuitive control
Learn more about the Hafner LCD Printer:
www.hafner-3d.com

For quick help: Check out our tutorial videos:
@youtube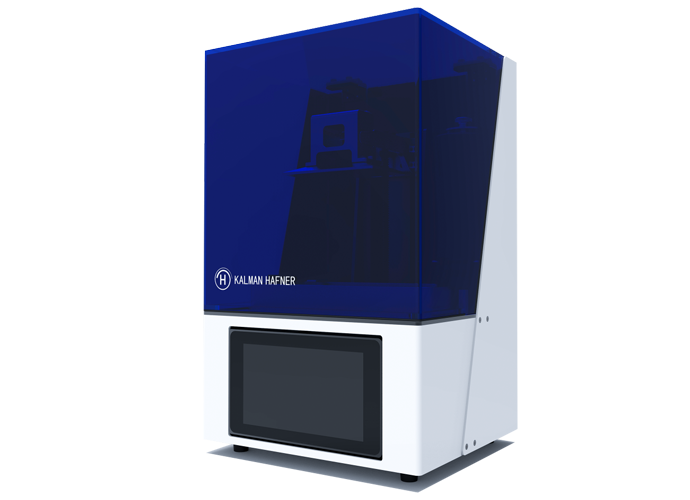 Quality
Convince yourself of our quality standards and well-founded specialist knowledge
Support
We will be happy to advise and accompany you comprehensively from the idea to the end product
Delivery time
We deliver reliably and on time by agreement
PRICES
Based on your request, we will create an individual offer for you
Experience paired with state-of-the-art technology
Kalman Hafner GmbH
Our family business was founded in 1967 by the company owner and CEO Kalman Hafner as a one-man operation after completing his training as a jewellery goldsmith at the Pforzheim Goldsmith School. In the years that followed, we grew steadily and healthily in terms of know-how, technical equipment and the number of employees. This led to several relocations. Since 1992, our business premises have been located in the centre of the "Golden City".
Over the years, an archive of over 350,000 models and rubber moulds from customers all over the world has been built up. During our business activity there have also been unusual orders such as the casting of the commemorative plaque for the 1968 Olympics in Mexico, the "golden camera" or the jewellery collections of numerous international pop stars.
Behind Kalman Hafner is a motivated, forward-looking team. Many of our employees with the experience of many years of service. The continuity of our company is also assured. With son Robin Hafner as CEO, as well as Viktor Hafner and Wolfgang Gungl as authorised signatories, the foundation for a successful future is secured. We are very grateful to our many domestic and foreign customers for their trust and loyalty and and we look forward to a future together full of exciting challenges.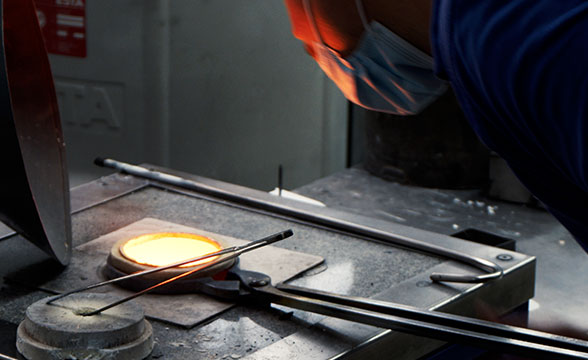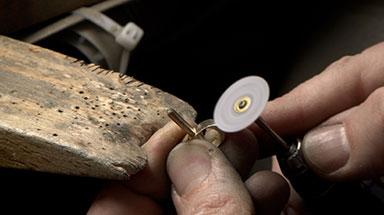 Do you have any questions?
CONTACT FORM
Our competent contact persons are at your disposal at any time.